Snapshots of Canada's Past: History is more than just words on a screen or from a textbook; this series is a thematic look back at Canadian history through visual imagery.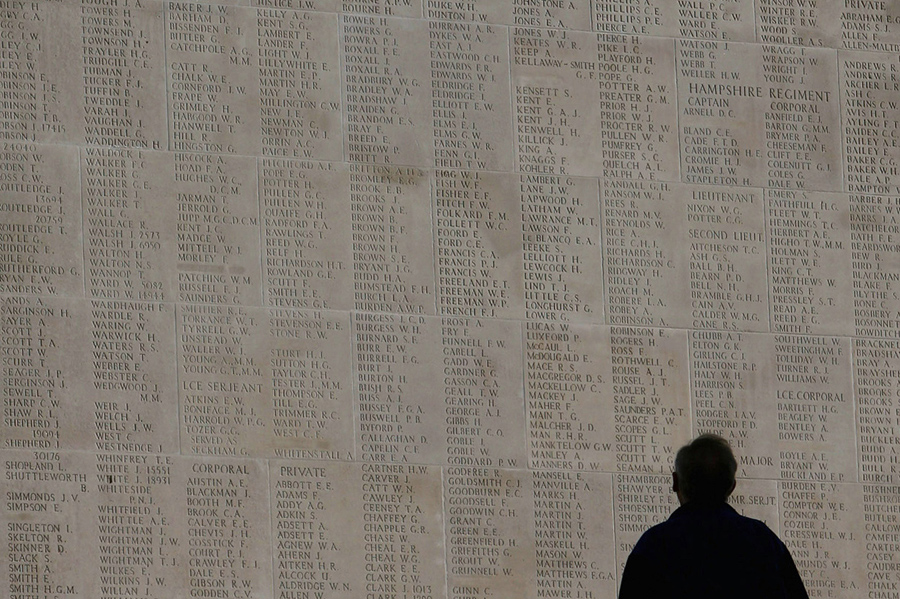 A man stands before the Thiepval Memorial to the Missing of the Somme in Arras, France. [Source]
November 11th, 2018 at 11:00am marks the 100th anniversary of the end of the First World War. Beginning on July 28, 1914, "the war of end all wars" eventually spread to the far corners of the earth, embroiling much of the world in–still to this day–one of the deadliest conflict in history.
By the Numbers:
9,900,000+ soldiers died
7,000,000+ civilians killed
21,000,000+ military personnel wounded
425,000+ Canadians served overseas
Almost 60,000 were killed
172,000+ were wounded
1,305 died in the Halifax Explosion
To put those numbers in prospective, Canada's population was around 8,000,000 at the time. With all this in mind, this post is meant to honour not just the Canadians who served, but all those across the world who died. Below the cut are some photos that not only show what places looked like back then in comparison to today, but the lasting scars and how landscapes were altered. For more then and now photos, please check out the listed sources. Continue reading →